As outlined by the Centers for Medicare and Medicaid Services (CMS), Complying with Medical Record Documentation Requirements remains critical to senior care success.
Proper documentation:
Helps patients get reasonable and necessary items/services
Facilitates proper claim payment
Supports favorable medical review decisions
Specific to claims reimbursement, CMS identified the top five reasons for errors. Note, two are related to documentation.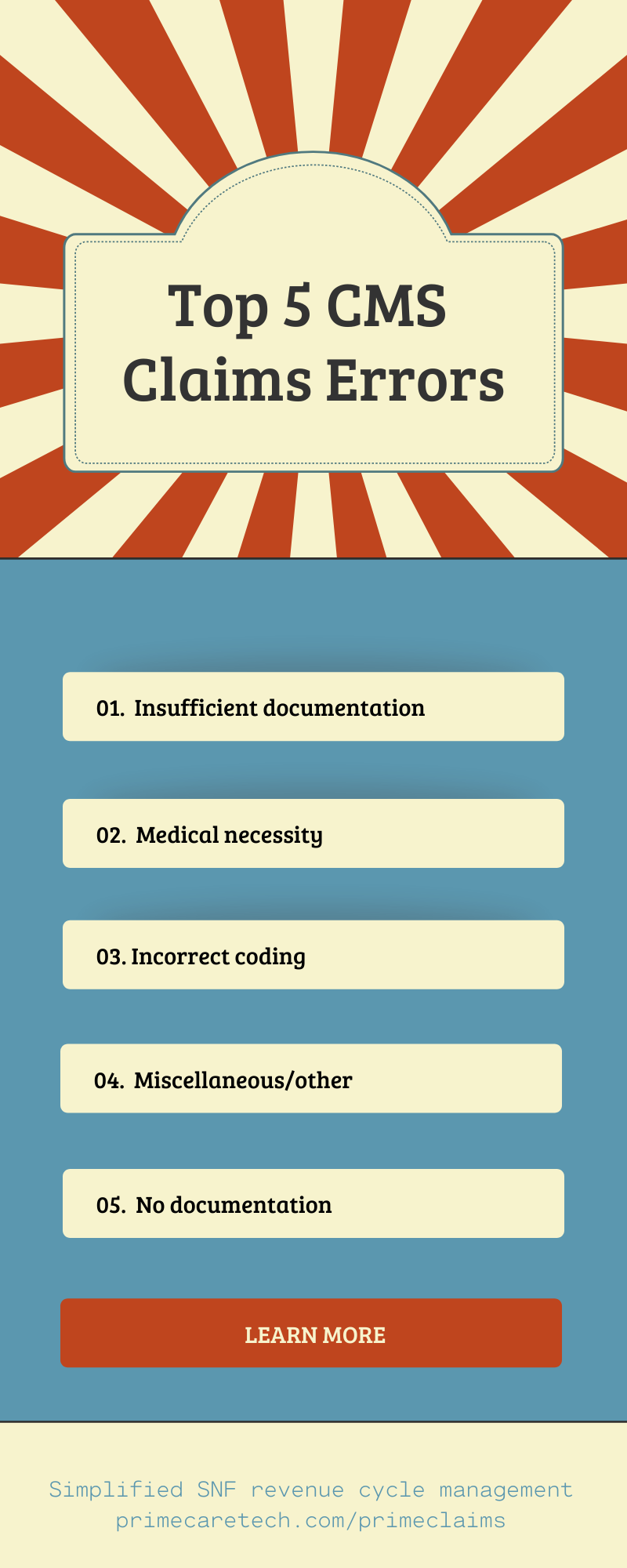 So, what does insufficient documentation mean?
It does NOT mean documentation doesn't exist.
It means something was incomplete or missing at claim submission.
And, what are the consequences of improper documentation?
Improper documentation disrupts the revenue cycle, which results in loss of financial revenue. CMS claim denials also cost your staff time, requiring them to:
Complete forms
Submit additional documentation
Send a letter explaining why the claim should be paid
Resubmit claim
Secondarily, if your order for item/service is illegible, your patient care suffers.
What are some tips for improved documentation?
Send ALL associated documentation supporting the item/service billed

Some information may come from a prior claim or test
If you're not sure if certain documentation is required, send it anyway

Send the documentation by the deadline indicated in the request
Review documentation to make sure it:

Answers who, what, when, why, and how
Verifies item/service was performed
Verifies medical necessity
Where can I get more information regarding CMS claims errors, including documentation?
Lastly, senior care and skilled nursing facilities (SNFs) can greatly simplify claims revenue management by employing a system customized for this industry, and supported by seasoned claims professionals. Get in touch if we can help.