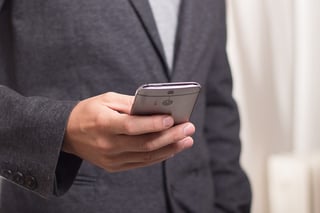 Claims processing automation significantly contributes to a smoother claims flow and quicker conversion of revenue to cash. The key component to claims automation is the clearinghouse which scrubs the claims and then securely transmits the claims to the payer. That sounds simple and it is MUCH simpler than any other method of submitting claims and it's HIPAA-compliant. However, claims are submitted electronically and that means software. Where there's software, there are computers. And where software and computers exist, there is the chance that users may need to contact the clearinghouse for questions regarding software administration, functionality, training, and support.
Whether a provider is considering clearinghouse options or has already contracted with one, the following tips may help them conduct a more useful support services due diligence:
Response time – Time is money and especially with claims processing. Whether the call is a how-to or a break-fix question, getting answers or problems resolved in a reasonable period of time is critical. How supportive is the clearinghouse's team? What hoops do users have to jump through in order to get answers?
Tip: Be specific with the types of questions. Some questions or issues, such as password resets, can be addressed in a matter of moments, while others may require more time for resolution.
Knowledge of the industry – LTC providers confront a daunting task when filing claims and not all clearinghouses understand the nuances inherent in LTC claims.
Tip: Finding a clearinghouse that understands the world of LTC claims is key to usability, satisfaction, and the results providers need.
Who owns the software – There is this magic component called middleware that makes an electronic claim possible. Some clearinghouses will claim to own the software (the user interface) but they do not own the programming that actually transmits the claims. Those who do are more likely to respond quickly to requests for changes and fixes to their software than those who don't. In our experience, it can be a matter of days compared to weeks or months.
Tip: Find out how nimble the clearinghouse is in response to requests.
Rooted in the LTC community – This ties in with item #2. Clearinghouses, whose customers are primarily acute care providers or physician practices, are more inclined to accommodate customer requests from those verticals than from LTC providers who may only represent a small portion of the customer base. It's a matter of the 600 lb. gorilla. LTC is just harder to understand and develop solutions for than acute care and physician practices.
Tip: Each clearinghouse has its own strengths and weaknesses. Check LTC references to confirm each clearinghouse's claim of LTC claims expertise.
Technology investment – The rules of LTC claims game are constantly changing. Is the clearinghouse keeping up? Also, does the clearinghouse support efficient practices? Take for example, claims batching. Batching claims is good, but beware. Some clearinghouses will reject all claims in a batch even if only a few are truly rejections. To avoid this, billers will submit claims one at a time which is unnecessarily inefficient.
Tip: Make sure that the clearinghouse can isolate, exclude, and reject only the rejected claims.
Never mind technology; it's still people working with people – How are callers treated when they speak to a clearinghouse representative? Ultimately, customer service is still the king of satisfaction.
Tip: Check the references for this important aspect of a clearinghouse's service.
The bottom line? Scrub your clearinghouse options before you let any of them scrub your claims. And when it comes right down to it, what really differentiates one from another is the level of support offered. Happy billers and productive billers. And getting the support they need, makes billers happy.
It just makes cents.