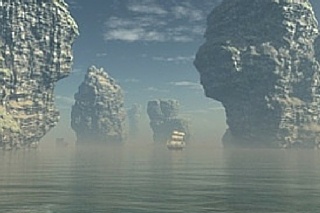 "I believe people are like boats." With that I've started many a seminar and webcast. After a brief pause, I relieve the tension by saying, "They toot the loudest when they're in a fog." Ambiguity, tardy information, and just plain situational ignorance can keep many a decision-maker in a fog. However, because of the critical need to know how much and when cash will be flowing into and out of the bank, CFOs need crystal clear visibility. And business Intelligence dispels the haze and sharpens the perception of what is happening. From cash collections and revenue projections to labor and non-labor spend management, operations and finance executives alike can know almost up to the minute how much cash is flowing in and how much is flowing out.
Business Intelligence makes it happen
As we have discussed in previous blogs, Business Intelligence (BI) has become the go-to tool to help managers keep their fingers on their business's multiple pulses all in one convenient easy-to-view location. For LTPAC providers, this amounts to such Key Performance Indicators (KPIs) as census, cash, accounts receivable, labor and non-labor spend, clinical, and other information. Roll up. Drill down. It doesn't matter. CFOs can glimpse a consolidated view of KPIs important to them and then drill down as deep as they need to track, trend, and act. It's real time and it's highly effective. How? BI makes information visible at all levels within the organization simultaneously. And visibility drives accountability
But let's limit this conversation to cash flow
Turning revenue into cash in the bank
Let's explore a day-in-the-life-of one of a CFO who uses BI to monitor and hold accountable those responsible for keeping the cash flow steady and predictable. It's mid-month and after logging into the BI tool (in our customers' case, primeVIEW), the CFO, we'll call him, "Craig", reviews the tiles he's configured for his home page displaying what to him are the critical KPIs. From there he clicks on the Cash/AR tab to view such information as:
The current month collections-to-goals performance with 12-month trending
What's been collected and deposited each day by payer type for the current month, recent quarter, and year-to-date (Remember. He can view a corporate summary or drill down to a region or facility level.)
How each facility or region ranks compared to their company peers by payer type
The status of each facilities aging with payer type drilldown capabilities
The Days Sales Outstanding (DSO) over a specified period of time
How revenue is trending by payer typ
Craig notices that the South region is falling short of its MTD collections through the 15th of the month. He calls Melissa, one of his veteran regional managers, and invites her to open up primeVIEW to discuss these outliers and what her staff can do today to right the regional ship and get it back on course by the next collection benchmark which is the 20th. Melissa reports that she and her staff have been working with Facilities A and D since noticing the slowdown in collections on the 10th. She assures Craig that her team is confident that these facilities will reach the month-end harbor very close to their goals
Financial performance
After concluding the call, Craig clicks on the financial tab to check on current revenues generated compared to budgeted projections by region as well as by facility by payer type. He further reviews revenue by occupancy by day, by payer, and by service. Convinced that the company is on track to meet goals and, in a couple of facilities, to exceed goals, Craig then turns his attention to the bad debt allowance status by facility as well as month-to-month trending. He makes a note to himself to address this issue in the next meeting with his corporate AR manager
Conclusion – Visibility is more than just clarity of sight
Because of BI, cash flow visibility is current, communication is specific, and required action is timely. Visibility encourages accountability and fosters real results.