MEDIA CONTACT: Rand Johnson
678-527-1671
PRIME CARE TECHNOLOGIES launches the long-term/Post-Acute CARE industry's MOST COMPREHENSIVE SOLUTIONS PLATFORM
For growth and performance-focused organizations, innovations accelerate results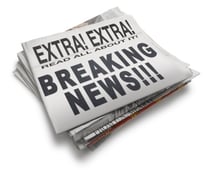 DULUTH, GA, May 4, 2015 – Prime Care Technologies, Inc., the nation's leader in technology-powered business solutions for providers of long-term/post-acute care (LTPAC), today announced the launch of a comprehensive solutions platform.
Packed with innovations for LTPAC providers to take financial and operational performance to new heights, the breadth and depth of the platform marks an industry first. Providers can now optimize the right mix of strategic applications, answers, and experts—all running securely in primeCLOUD—to solve some of the industry's toughest challenges. The lineup is accessed at www.PrimeCareTech.com and includes innovations to:
Reduce costs - primeCOMMERCE, powered by Procurement Partners, provides significant cost cutting through formulary management, invoice automation, central contract compliance, business logic and approval workflows; and more.
Improve cash flow - primeCLAIMS cuts claims processing time up to 35-50% and collects cash faster with an enterprise-class claims solution connected to 3000+ payers.
Optimize a workforce - primeFORCE saves time and money by managing a talent universe in one place.
Drive performance and security - primeCLOUD boosts uptime, performance, and security for the software applications, networks, and devices on which business rely.
Simplify interoperability - primeCONNECT enhances application data sharing within and between healthcare partners to reduce information technology costs, coordinate care, improve quality outcomes, and capitalize on financial incentives.
Measure results - primeVIEW business intelligence provides executives information at their fingertips to make decisions in a centralized dashboard. primeVIEW rolls up key performance data from over twenty-five popular applications under a single login.
"Having the right blend of technology is mission critical for today's operator," commented Jim Hoey, CEO of Prime Care Technologies. "Prime Care Technologies suite of solutions is supported by a team of business performance experts who help clients streamline people, processes and technologies to maximize quality of life for patients and resi
dents as well as professional satisfaction for the teams responsible for their experience."
About Prime Care Technologies, Inc.
Headquartered in Duluth, GA.; and with offices in Eustis, FL; and Brookfield, WI; Prime Care Technologies, Inc. is the nation's leading provider of technology-powered business solutions for providers of long-term/post-acute care. Clients rely on these technologies and experts to optimize financial performance for procurement, claims, workforce, cloud-IT, connectivity, business intelligence, and more. Having the right information, to make the right decisions, right now—results in tens of thousands of dollars in dividends per location per year. For more information, visit www.PrimeCareTech.com.
# # #