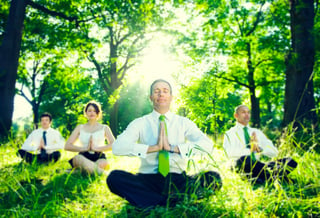 What a wonderful time of year this is! We have so much to be grateful for and to turn our heads and hearts to. However, while it may be the holiday season, it certainly is not the time to take a holiday from monitoring certain critical aspects of cash flow. One of those financial aspects we'd like to address here is cash collected and, specifically, year-end billing deadlines. Please be aware that each payer has windows of opportunity for submitting claims - that is, in which your organization can submit claims to payers and hope to get paid. Unfortunately, many providers find themselves in the position of not submitting claims or responding to rejections on time.
The result? No payment. Your challenge is to make sure the right people are in the right place to employ the right systems to process the claims and get paid. And it all boils down to some simple, but critical routine tasks that you don't have to do, but your team does. You should, however, follow-up to make sure they happen.
Timely claim filing
Backstory - Medicare (the big one)
Medicare may allow 12 months[1] to file a claim. For example, for services rendered in October, November, or December of last year, you may have until December 31st of this year to file the claim. However, no one wants to wait a year to bill a payer, but it happens. Now you may be asking yourself, why would ANYONE wait 12 months to file a claim? Answer – not on purpose. When that takes place, our team has discovered that it is often due to a rejection and subsequent request for additional information[2]. In this case, under the pressure to meet current demands, the biller may forget about the claim and/or the claim is misplaced and is not updated and resubmitted.
Here is another possible reason the payer has no record of the claim. It WASN'T submitted. How's that? Likely scenario – The admission takes place near the end of the month. The MDS is not ready when it comes to billing at the first of the month. Because the MDS is not ready, the biller will place the claim on hold. However, when the MDS is completed, billers sometimes forget to process the initial claim or the biller is no longer working for you. Because the initial claim was never submitted, Medicare rejects next month's claim and you receive an out-of-sequence error message. When something like the above takes place, and it happens more often than providers like to admit, there may exist a gap of days, weeks, or months before the original claim is filed. You then run the risk of encountering a timely filing issue. For multi-facility operators, this can result in millions of dollars of uncollectible claims.
The same concept can apply to Medicaid. Further complicating the matter is that the claims filing window can differ from state to state. Private insurances also have their own windows for filing claims – in some cases only 90 days.
A simple two-step process to a happier holiday, a happier year
Step #1 – Have each facility's office manager, the regional director of finance, and the corporate director of AR or corporate controller review the aging at least quarterly for uncollected 3rd party payer amounts that are 180 days or older. In this way, they can identify at-risk cases and act on them immediately.
Step #2 – Make sure this review takes place and request a summary report after the meeting. The report can include information about what is not collectible, what can be written off to Medicare bad debt, what can be collected.
The results? Our team has observed that providers who engage in this quarterly, or more frequent, aging review have experienced:
Improved cash flow and
A responsibly cleaned-up aging reflecting what is truly collectible.
We wish you a happier holiday season, because we know that by following this process you avoid the risk of leaving more than leftover turkey on the table.
It only makes cents.
[1] Here is a good rule of thumb - if the claim is over 12 months old you may have a hard time submitting the claim.
[2] Please be aware that when a claim is rejected by the payer, the payer may not have entered it into its system and therefore it will not have a record of the original submission, In effect, as far as the payer is concerned, you never really filed the original claim. The clock starts ticking.