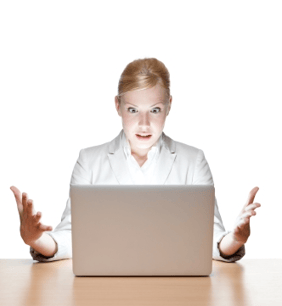 Likely, this is not new to you, but I think it's worthwhile repeating – URGENTLY - and doing something about it, if you haven't. Time is running out for those of you who are procrastinators. By April 2013, you will no longer be able to check on a resident's Medicare eligibility through the Common Working File (CWF). What does this mean? It means that if you haven't already, you should start checking Medicare eligibility through the (bear with me here) Medicare Health Insurance Portability and Accountability Act (HIPAA) Eligibility Transaction System (HETS). (Ah, what's in an acronym?) HETS replaces CWF inquiries. In a way, CMS has made life much easier for billers, because with HETS you can check a beneficiary's eligibility in real time. (For more information about HETS and how to get into the system,contact us at 877-644-2312 or info@proclaimpartners.com.)
A little background, please. CMS has simplified the eligibility checking process so that through HETS you can submit your inquiry with a real-time 270 request and receive your 271 response, a Functional Acknowledgement (999), an Interchange Acknowledgement (TA1), or a proprietary error response over a secure connection. According to the guide, "The information included in the 271 response is not intended to provide a complete representation of all benefits, but rather to address the status of eligibility (active or inactive) and patient financial responsibility for Medicare Part A and Part B." This change will likely require you to change your billing processes.
When you submit the 270 inquiry, essentially, you need only to include the following information:
Health Insurance Claim Number (HICN)
The Medicare beneficiary's birth date
The beneficiary's complete first name
The beneficiary's complete last name
While the first name and birth date are optional, you will need to include at least one of them.
What information should you receive? The information includes the same you received from CWF which you need to file a claim, excepting psychiatric information. Also it will give you additional information, such as the Part D plan number, address, and enrollment dates as well as the Medicare Advantage Organization name, address, website, and phone number. (Pretty nifty.)
Who can you talk to for help? If you have questions regarding eligibility/benefit data for Medicare Part A and Part B, you should contact your regional Medicare Administrative Contractor (MAC). For questions about Medicare Advantage (MA), Part D, eligibility/benefit and Medicare Secondary Payer (MSP) you should contact the appropriate plan(s) listed in the 271 response. You can also contact us at 877-644-2312 or info@proclaimpartners.com.
Some of the information HETS will send you will be in a format somewhat different from what you may be used to. Also, HETS will eventually be able to send Hospice information in the same format as the CWF. The HETS 270/271 Companion Guide gives you more insight into the eligibility information you will receive in the HETS 271 response. Click here for to view or download the guide.
If you are using a clearinghouse, such as ProClaim Partners, to access Medicare beneficiary eligibility information, they can also answer the questions you may have.
Question: If you are using HETS, how has this changed how you check a resident's eligibility? Has this change helped you? If so, in what ways?