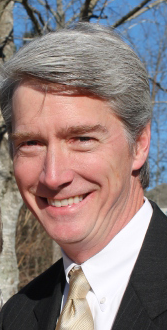 April 9, 2018, Duluth, Ga – Prime Care Technologies, Inc. announced the promotion of Joe Brown to Vice President, Sales, Marketing and Customer Success, to oversee all sales and marketing functions for the company's cloud services and affiliated businesses.
With over a decade in enterprise B2B sales and sales management, Brown came to Prime Care Technologies as Sales Director in 2008 to lead the account management business unit, which has evolved into the company's Customer Success team, also under his leadership since 2012.
"Joe has been a tremendously positive force on our team for almost ten years, and has worked tirelessly to help manage and grow our accounts in a demanding environment," said Jim Hoey, Prime Care Technologies CEO. "He brings a wealth of sales, industry and customer experience into his executive role at a time of unprecedented growth for our company."
Mr. Brown holds a Bachelor of Science in Business Administration from Auburn University and lives with his wife and family in Alpharetta, Ga. He was appointed to his new role earlier this year and succeeds Bill Briggs as VP Sales and Marketing.
About Prime Care Technologies
Since 2003, Prime Care Technologies has equipped long-term care providers with flexible hosting, managed services and cloud software that evolve with industry demand. Based in Atlanta with 150 employees and 200+ healthcare/IT partnerships, its technology-driven solutions are installed in 6,500+ facilities. With deep multi-vendor interoperability expertise, including the integration of 70+ healthcare applications and 3,500+ EDI payers, Prime Care Technologies offers the leading data warehouse and claims clearinghouse in post-acute care. Learn more at www.primecaretech.com.
CONTACT
Prime Care Technologies
Marketing
866-871-2888