Thanks your interest in last week's Patient Driven Payment Model (PDPM) Webinar for C-suite executives. You may recall my mention that our technologies can help.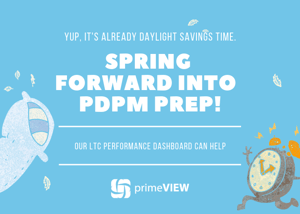 For example, primeVIEW delivers an easy-to-navigate interface that automatically refreshes in near real time with consolidated data from various systems.
Census
Labor
Revenue cycle
Satisfaction scores
Five-Star Quality Ratings
So, get in touch if you'd like to hear more!