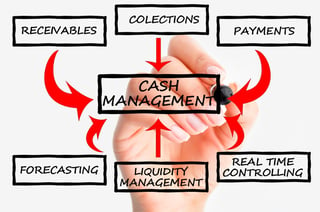 That claims management has an impact on cash flow cannot be denied. But is your solution really working for you? First, let's identify in what ways a claims management solution helps cash flow by converting into statements the questions found in our recent primeCLAIMS quiz, entitled, "Is Your Claims Clearinghouse a High Performer?"
Cash Flow
With your current solution you should be seeing cash flow improvements quarter over quarter. We suggest setting specific goals tied to claims-to-cash improvement and review progress at least quarterly. Contributing directly to cash flow improvement is measured improvement in your claims acceptance rate. The clearinghouse you choose should be able to help your AR team significantly reduce claims rejections conveniently. Occasionally, payers may request changes to the claims your team submits. A clearinghouse should help you turn those claims around quickly.
Take a close look at your clearinghouse and the middleware[1] it uses. We have learned from providers who use other clearinghouses that critically-needed application upgrades can take an unreasonably long period of time. Why? Because some clearinghouses do not own the middleware their application relies on and must wait for such changes. Owning the middleware certainly contributes to a quicker response to upgrade requests.
We've mentioned this before, but with a clearinghouse experienced with post-acute payers and their claims processing technicalities providers are more likely to see improved claims processing and fewer frustrations. Such a clearinghouse is more responsive to LTC provider needs and in some cases the clearinghouse can anticipate needs and be ahead of the upgrade curve.
Productivity & Labor Savings
Considering turnover issues, the automated claims management solution needs to be intuitive - easy to learn and use for newly-hired and less-experienced billers. Further, with customized train-the-trainer programs and implementation, the clearinghouse helps providers to get new-hires up and running quickly while reducing orientation and training costs.
The clearinghouse application must be robust with simplified reimbursement workflows and the users' ability to manage claims submissions, denials, remits, DDE access, and HETS inquiries in a single portal. Further, being able to submit claims in batches reduces inefficient and costly steps. Should a payer reject a claim, the clearinghouse should be able to isolate the rejected claim and not reject the entire batch. Another example of possible key clearinghouse capabilities is the automatic identification and release of secondary claims. Secondary claims are a significant part of revenue to be collected yet are likely most at risk for non-payment.
Near and dear to any CFO's heart are reports. Being able to view a dashboard of claims-related KPIs has proven valuable to provider management teams which can reinforce accountability throughout the entire claims management process.
Compliance
From a strategic standpoint, having a clearinghouse partner that keeps up with LTC-specific regulatory changes across the senior care continuum and communicates them to its provider partners is important. In primeCLAIMS, customers are able to view updates and notices in their dashboards – a convenient way to anticipate and prepare for changes.
Security
Being in total control of who has access to which features, functionalities, and reports gives providers the control they want over the claims flow process. Such security capabilities give corporate, region, and facility managers the flexibility they need to view all locations for which he or she is responsible in aggregate and individually.
Enterprise Effectiveness
Sometimes the term "enterprise class" is overused, but in the case of claims processing, this term is meaningful. With some clearinghouses, management can only view claims' status one facility at a time. Being able to aggregate (at the corporate or region level) and drill down to specific facilities in one portal gives managers both a high-level and, if they choose, an in-depth view of pending, outstanding, and paid claims.
A clearinghouse should not only upgrade its application and best-practice recommendations based on regulatory and payer-specific changes, but also listen to current customer needs and requests to improve customer productivity. If the clearinghouse appears to be unresponsive or slow to respond, that should be a concern.
Conclusion
We recommend that you carefully evaluate your current claims management solution to see if it is effectively helping you move cash into the bank. It just makes cents.
[1] "Middleware is a general term for software that serves to "glue together" separate, often complex and already existing, programs. Some software components that are frequently connected with middleware include enterprise applications and Web services." TechTarget, http://searchsoa.techtarget.com/definition/middleware, Margaret Rouse