How the Cloud can help you meet today's opportunities more rapidly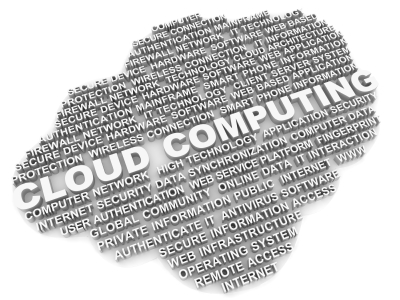 OK. So what is "the cloud?" In general, cloud computing refers to anything that involves delivering hosted services over the Internet. Because the cloud symbol has been used for a long time in flowcharts and diagrams to represent the Internet, the use of the term, "cloud computing," is logical. So what's the recent buzz about cloud computing - especially for health care providers?
To the point, virtualization, distributed computing, and improved access to high-speed Internet have accelerated interest in cloud computing. Indeed, but what's the benefit?
Cloud computing technologies enable companies to access and pay for only the needed capacity and increase capacity as soon as required. This means that cloud computing is efficient, flexible, and scalable. Because cloud computing usually is a subscription-based model that extends a company's IT capacity, it's very affordable. Companies who leverage the cloud can increase their IT infrastructure and computing capacity without having to invest in new infrastructure, e.g. the hardware; hiring, training, and retaining new personnel; administrative overhead; and licensing issues.
How the Cloud can help you meet today's challenges and opportunities
The path of cloud computing is probably the most direct route for any company to reach its IT goals to empower growth and to stay competitive. It avoids the roadblocks and difficult-to-surmount obstacles of:
Capital investment, including purchasing, maintaining, upgrading, and replacing hardware, such as servers,
Additional IT staffing,
Burdensome administrative overhead, and
Potential risks to on-premise resources are exposed by offering redundancy, high availability, and disaster recovery provided at a significantly lower cost.
Cloud computing can be deployed rapidly and frees up a company's internal resources to focus on strategic issues while leaving the day-to-day IT operations to service providers who have superior technology, experience, support, expertise, best practices (including security with UTM and VDOM technologies), interoperability, and economies of scale.
Example: Health care, ACOs, and the Cloud
Let's look at health care and ACOs, for example. ACOs (Accountable Care Organizations) can represent an opportunity, a threat, or something to be ignored. If you are a health care provider, I will assume you understand ACOs and what they mean to your organization. The real question is, if you view ACOs as an opportunity, are you ready to work together with other providers to coordinate patient care and share in the savings and risks of doing so? For ACOs to succeed, they need IT across the entire continuum of their membership. At a minimum, your organization must be ready to:
Identify the patients/residents you care for
Be able to measure, analyze, and assign costs to the care you deliver
Input, store, retrieve, and compile the data into useful information for all members of the ACO and CMS
Produce periodic aggregated reports
Conduct patient/resident satisfaction surveys
Have EHR in place
Alter the way you deliver the care to improve outcomes while reducing costs
Be able to monitor all of the above in real time.
This takes information automation to a new level of IT capacity and functionality which many providers do not posses and cannot see how to afford let alone implement quickly.
Conclusion
The "cloud" can help businesses acquire the IT infrastructure and tools in a relatively short period of time. As an ACO member, health care providers can focus their internal resources on identifying ways to reduce costs and improve quality as the cloud works behind the scenes to retrieve, protect, deliver, and report the metrics needed.
My questions for you:
Is your organization entertaining the idea of participating as a member of an ACO?
What IT challenges is your organization facing and how are you planning to meet those challenges?