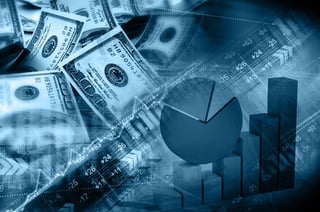 It's a challenge for skilled nursing operators to benchmark their performance against others in order to reinforce lender confidence and obtain capital at competitive rates. Similarly, investors need access to current performance data on SNFs across the country to set attractive rates for those with track records of sustainable success. NIC's Skilled Nursing Data Initiative can be the answer to those needs.
It's timely – 2016 investment opportunities[1]
Given 2016 first-quarter opportunities, NIC's Skilled Nursing Data Initiative is positioned to help operators and investors conduct financing transactions confidently. Senior Housing News recently reported that, "A stronger housing market overall also contributed to investors' interests in assisted living and independent living, and has had a 'significant impact on seniors housing occupancy levels,' according to the survey."[2] It further goes on to report that "Skilled nursing…saw its daily rates rise 2.8% with increased net operating income…from 2014 to 2015 as a result of higher quality services and more efficient operators."
The Skilled Nursing Data Initiative offers critical up-to-date information
New payment models across the skilled sector continue to evolve and operators need to be responsive. Therefore, investors, who have relied on 12-18 month old historical government data, need current data reflecting today's operating reality to lend capital with the most advantageous terms.
Partnered with Prime Care Technologies, Inc. (PCT), NIC is creating a data warehouse of current skilled data available to operators and investors. NIC turns to PCT to help operators submit current Key Performance Indicator data securely, confidentially, and automatically.[3]
What kind of data does the Skilled Nursing Data Initiative deliver? Participating SNF operators submit monthly data in the following categories:
Occupancy
ADR by Payer Class
Overall Revenue Trends
Total Operating Expenses
Skilled Mix
Quality Mix
Patient Day Mix
Profit Margin/EBITDAR/EBITDARM (profit margin data is sensitive so it is not a requirement)
In return, initiative subscribers get a monthly summary of aggregate and de-identified contributor-submitted information, comparing their performance with national benchmarks. As the database grows over time, subscribers will also be able to compare themselves against regional benchmarks. For the sake of confidentiality, operators will not be able to see the specific data of peer operators.
Summary
For investors, this innovation will boost their confidence as they set rates for capital which are more closely aligned with current performance. For operators, this innovation will enable them to secure competitive rates, so that they can be responsive to the evolving LTPAC landscape
[1] Top Senior Housing Investment Opportunities
[2] CBRE, Inc.'s Investor Survey & Market Outlook
[3] NIC clients do not have to be PCT clients in order to participate. For these operators, PCT will set up and automate data delivery directly to NIC. For PCT clients using PCT's primeVIEW business intelligence solution, automated data feeds are already in place to securely send data to NIC.
___________________________________________________________
Discover 11 ways Business Intelligence can
strengthen your bottom line,
boost investor confidence.