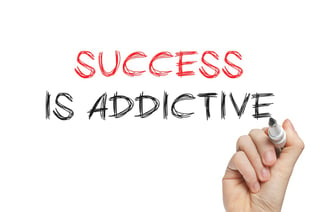 What makes billers effective? Habitual attention to specific details and consistent execution of routine, yet critical tasks. I'd like to share with you what our team considers to be nine habits of highly effective long term care billers. Caution the resultant success can be addictive. That's a good thing.
Make sure your census is correct. We can't stress this enough. Work closely with the Director of Nursing to make sure the night shift nurses are indeed taking a midnight census. Here is an example of what could happen if they don't. Let's say Mrs. Brown is discharged to the hospital, but the discharge is not correctly noted. Because she is still considered in the census, you may bill for the entire month incorrectly. Daily stand-up meetings are great opportunities to

confirm

the census count and to review the previous 24 hours' admissions, discharges, and bed holds. Whatever procedures are in place to track the census, relentlessly encourage accuracy and timeliness.
Check eligibility regularly. Do this at least monthly. For example, residents can change from the traditional Medicare model to a Medicare HMO plan at any time. It's impossible to bill for Part A days when the resident has already exhausted the days available in the Benefit Period.
Triple check during the month-end close. We've mentioned month-end triple checks before. If your facility or facilities a significant volume of Part A and Part B claims each month, you may be willing to check a random sampling of bills during this meeting. But what should you cover during the triple check?
Consistency of nursing and therapy documentation

– Make sure that the nursing documentation supports the therapy documentation and vise-versa. If the resident needs therapy to learn to ambulate, nursing and therapy documentation needs to support that.

Verify that the medical record supports the intervention performed

– This is, of course, dependent upon the supervising clinician's judgment. Make sure the team addresses this issue.

Verify therapy minutes

– Confirm that the minutes to be billed are consistent with the RUG level's requirements.

Charting

– Especially for skilled Part A services, clinicians need to chart as required. Make sure clinical documentation has progress notes, noting that the resident needs skilled intervention.

Benefit days availability

- Communicate available Part A days.

MDS assessment reference dates

- Verify the MDS-assessment reference dates are accurate for the 5 day, 14 day, 30 day, etc.

Physician orders

- Make sure that physician orders have been received and have been implemented.

Physician certification/re-certification

– Make sure the attending physician has certified or recertified the need for skilled services and that the record includes reliable documentation.
Know your payer contracts – As we discussed in the last blog, review your payer contracts regularly.
Make sure the business office staff is continually learning – Dr. Covey referred to it as sharpening the saw. If you are an AR manager, this is important. The world of claims processing and billing requirements change constantly. Challenge yourself and your staff to learn something new every day. Also, acknowledge that turnover among billing staff exists which means in some cases, you must start over again. Take advantage of the webinars provided by the MACs when available. They're free!
Get organized and know where to find and plan what needs to be done by when. Remember today's technology can be your best friend with digital calendaring, automatic reminders and alerts, software-based task lists, and more.
Don't be an island to yourself - Be transparent in your billing practices and routines. Just as back-up and failover procedures are critical to IT, so is "cloning" yourself extremely important. Billing must be on time. Train others to pick up where you may have to leave off, just in case.
Foster positive working relationships among staff members – An atmosphere of open dialogue and trust contributes to a smooth-running operation. Have a go-to person in each department. Those "insiders" can give you the information you need quickly and accurately.
Be the go-to person yourself – Let trust and dependability begin with you.
Okay, I am sure you can add to the list, but we suggest you keep it short and do what matters most in your role as a biller. It just makes good cents.