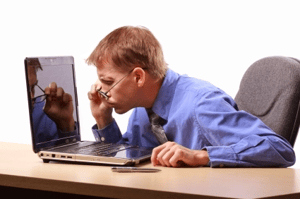 The headlines in the long term care media continue to highlight RACs audits, claims scrutiny, and claims denial. Further, at a time when sequestration threatens to reduce Medicare reimbursement by as much as 1.8%, revenue cycle management needs to have the constant attention of all providers every day. Of course, the first thing to do is to minimize the risk of denied claims as well as rejected claims.
Even if you are able to withstand an audit, assuming the clinical documentation supports the claims submitted, you still run the risk of poor cash flow management if your claims are rejected because of inadequate or outmoded claims preparation and "scrubbing" processes. Just as it's important to "get it right the first time" by having the documentation to support your claims, you need to get it right when preparing the claims. In our free download position paper, Five Most Common Billing Errors, we offer insights into ways to avoid billing errors, improper diagnosis codes, invalid hospital stay dates, incorrect service dates, and etc. What we're talking about in this post is taking your claims submission process to a higher level through claims automation. Claims automation can help by consolidating the claims submission and management process through one portal. This is the premise behind the ProClaim Partners clearinghouse. It's a one-stop-shop for scrubbing, correcting, submitting, and monitoring claims as well as receiving payment notifications all in one place. You no longer have to trouble with multiple portals or applications.
Designed for long term care providers, the ideal enterprise-class portal will enable you to centrally monitor and manage all claims before and after they are submitted. From a central home page or dashboard, depending on the permissions/security levels you configure, you can review information and take action at a corporate, regional, or facility level. You can check for errors and clean them up before submitting the claims. The system's scrubber, which constantly updates itself through its evolving database, can search for errors and omissions according to each payer's rules. Within the portal you have the opportunity to make corrections in a number of ways according to your preferred workflow and internal policies. You can use the Search function to research claims and where they are in the submission-payment cycle.
You even have access to DDE and multiple MACs log-ins through this portal. While you can make corrections in the DDE, our clearinghouse lets you correct errors within the portal itself.
Other features allow you to stay on top of the revenue cycle for all payers. For example, your claims can be loaded into the system conveniently either via FTP or frequent data sweeps determined by you. Once the system receives the 835 payment notices, it sends emails to those you've designated to receive them.
To avoid unnecessary delays in payment, getting the claims submission process right the first time is critical for long term care providers. Visit us at our booth, #1418, during the AHCA/NCAL 63rd Annual Convention and Expo or during the 2012 LeadingAge Annual Meeting and Exposition, Prime Care Technologies, booth #530, We can show how you can accelerate payments, increase collections, and reduce DSO. It's the right thing to do.