Outsourcing Technical Support Makes Sense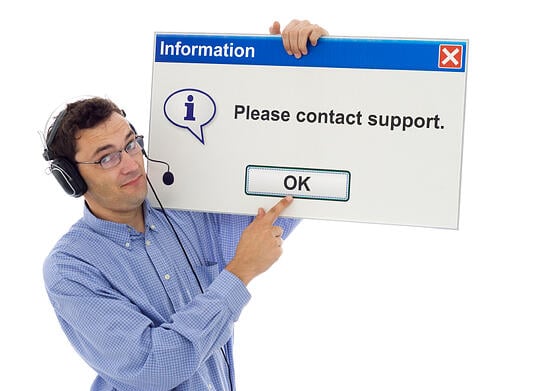 Productivity depends heavily on your employees' access to information technology at all times. But what happens if an employee's computer stops working? Or a print job hangs? Or the password expires? Or he or she forgets a password? Or an employee just can't remember how to perform a certain task on the computer? They need help now!
Customer Service is what Prime Care Technologies' Help Desk is all about. Our customers' users can call their Help Desk team and speak to someone right away who can help. PCT Help Desk personnel are well qualified to answer questions and to solve problems during the call. With extensive expertise in information technology and, most importantly, customer service, each Help Desk professional has the ability and skills to field questions and resolve IT-related problems on demand.
We are the single point of contact for users to call no matter what the problem may be. In other words, if it's broke, users call us. We log the call and assume ownership of the problem until it's successfully closed. This is why we refer to ourselves as "your" Help Desk. We're on the same team.
Help Desk services you can trust
Your Help Desk assists with questions or problems related to:
Desktop applications support, such as the Microsoft Office suite (Word, Excel, PowerPoint, Outlook)
Application services support
Diagnosing and resolving printer connectivity issues
Diagnosing and resolving internet connectivity issues
Operating systems support
Virus alerts and removal
Web Browser access
Diagnosing and repairing hardware problems
Response time, e.g., computer/network latency (slow downs)
For example, should the user experience a slow computer, PCT helpdesk personnel can log into the user's computer to see firsthand any performance degradation. We take steps to discover what is causing the problem and can either fix it right then remotely or arrange for hardware repairs.
Our customers get the best advice possible. The Help Desk has the staff and expertise to answer most questions. Should they run into issues which they cannot directly answer, they pass it on to our in-house application, network, or systems engineers who can.
The Help Desk records, tracks, and reports all calls. We have a very high level of accountability that we strive to live up to which we trend to constantly improve our IT support services. We also use this data to create our own customer-focused IT "care plan." Together with our customers, we identify ways to create a better user experience through training and improved systems performance.