Business Continuity and Disaster Recovery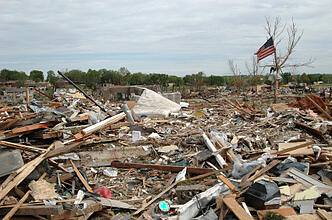 Having a well-crafted and rehearsed disaster recovery plan is crucial to any business. Let's take long term care services, for example. Following a natural or man-made disaster, retrieving resident-specific information, such as medications, treatments, dietary needs, MDS files, emergency contacts, and next of kin is crucial to the recovery process. In a post-disaster period, providers must be able to retrieve these vital medical and business records quickly in order to pick up the pieces and resume operations. Data may reside on paper or in electronic databases, requiring peculiar practices for loss prevention. Electronic data is vulnerable if servers or other storage devices are damaged by fire, flooding, or building collapse. Fortunately for companies like yours, PCT offers DR and BC services which can protect your business and its vital information now. PCT's Disaster Recovery and Business Continuity Servicesencompass essential steps to mitigate the after-shock of a major disaster.
PCT's DR Response-ability
Because IT presents a peculiar puzzle with unique risks, exposure to disasters can be much broader than natural disasters, like tornadoes, floods, or earthquakes. Such events as corrupted data, systems crashing, blackouts, theft, viruses, sabotage, definitely expand the definition of "disaster." PCT understands your industry and can respond swiftly to your business requirements.
PCT is equipped to deal with disasters. We have the environmentals, physical plant, equipment, and staff to respond quickly should the need arise. As a member of your corporate crisis management team, PCT will work with you to:
Create a working IT disaster recovery plan tailored to your specific requirements which can stand alone in the event "key people" are unavailable
Identify time frames, procedures, systems, and resources needed to get you back in business
Pinpoint mission-critical applications and data
Test the system with you as part of a regularly-scheduled disaster drill
PCT has ten back-up and disaster recovery sites with ready access to the outside world to provide critical backup and disaster recovery service. Its automated network monitoring system monitors its servers and data communications networks. To alert needed personnel compatible with your disaster plan, PCT has critical communication procedures in place.
From disaster recovery to business continuity, PCT has you covered.