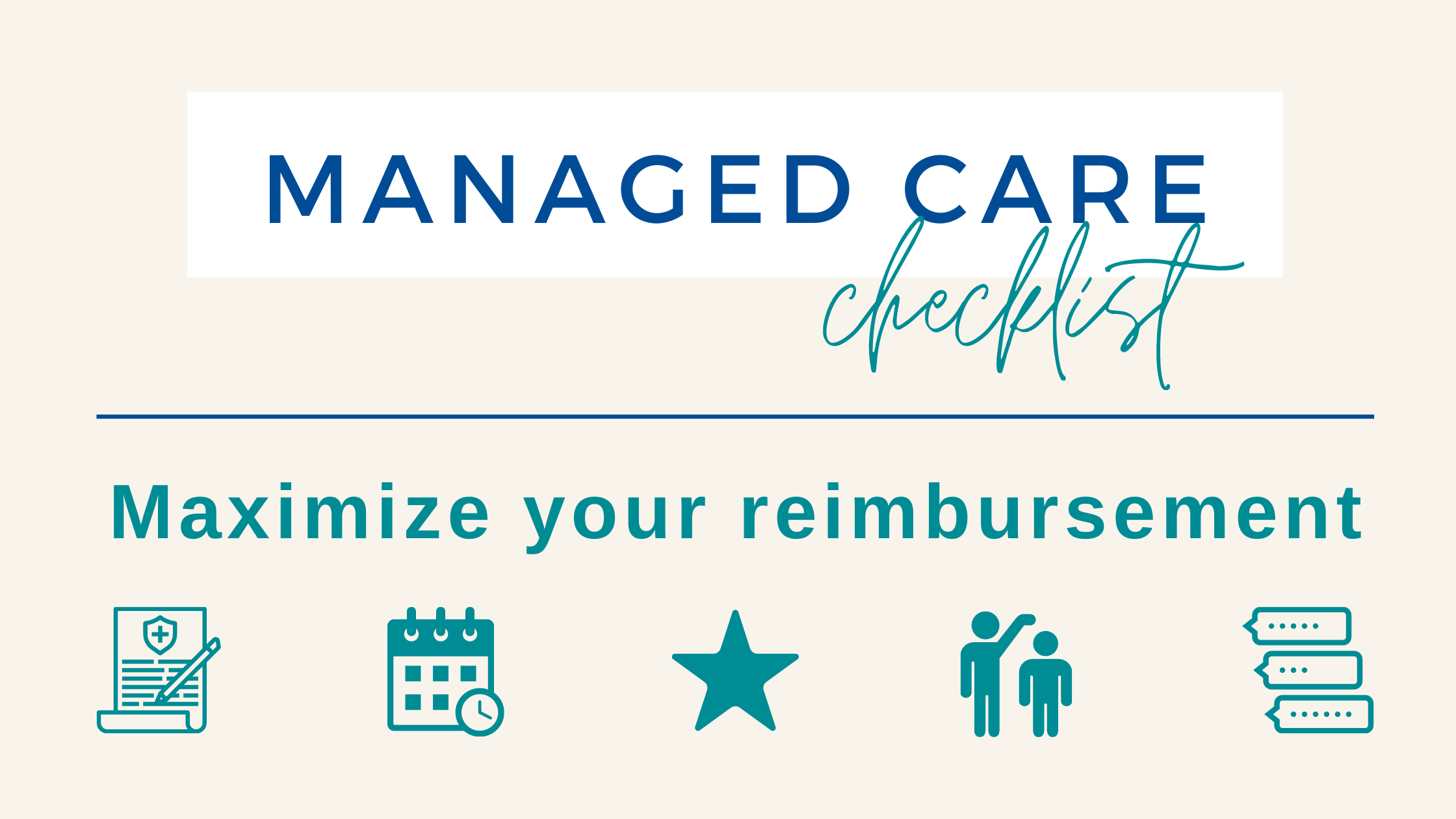 The days fly by so fast; we suspect excellent articles like this one from Skilled Nursing News do as well. In All Or Nothing for SNFs: 'Managed Care Is Not Something You Can Dabble In,' experts from Blue Sky Therapy and BKD are interviewed. We compiled their advice into a one-page checklist to help you maximize your managed care reimbursements.
If you prefer to keep reading versus downloading our checklist, here are the highlights:
Establish authorization process with therapy partners

Take an inventory of managed care contracts

Communicate contract terms to staff - reimbursement criteria, pay types, delivery of care mandates, authorization requirements

Determine method of reimbursement - PDPM, visit rate, old RUG model Review inventory for outdated contracts

Research and target new payers - review declined admissions/payer out-of-network or CMS list of payers with highest local enrollment.

Stay on top of CMS Five Star ratings - minimum three stars to negotiate with MCOs; five stars likely required in metro areas

Monitor your outcomes - readmissions, discharge to home/hospice /other, average length of stay, admissions by insurance company

Compare your stars and outcomes to competitors

Diligently document care - a top reason for denial is neglecting authorization of care requirements

Seek out forums with hospital liaisons and competitors to jointly address various payer issues
We can't say it enough – technology can help! Our Managed Care MASTER was designed to address nearly everything on this checklist. We did a 30-minute recorded demo of it just last month if you'd like to check it out, or get in touch for a live demo.