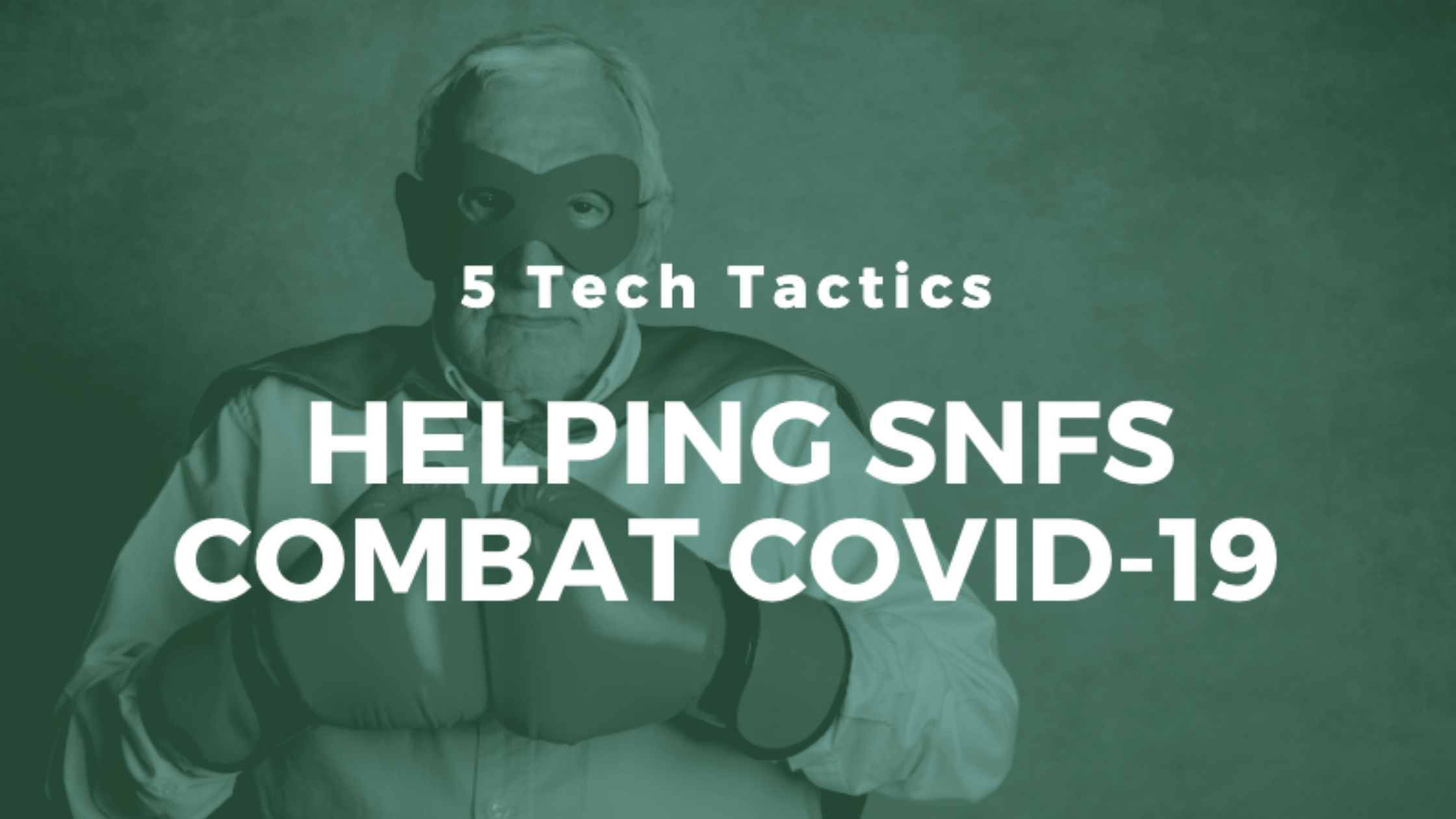 We've heard plenty about the 'new normal' and how COVID-19 has changed our lives. But, the one thing that's stayed constant in senior care is that technology can help.
For example, our primeVIEW clients are employing this mobile-capable app with built-in alerts to track developing COVID-19 symptoms and proactively respond. Other examples from SNFs of all sizes, some of which were recognized in McKnight's recent tech awards, follow below.
Download our At-A-Glance Infographic or read this short summary for more information and links to each article.
TACTIC #1: Telehealth
After cutting readmissions up to 50%, the largest health care provider in New York State looks to expand nursing home telehealth network.
READ MORE » Skilled Nursing News, September 24, 2020
TACTIC #2: Family Connectivity
Low-country assisted living and memory care community kept its approach simple by emphasizing time together and privacy.
READ MORE » McKnight's Senior Living, October 1, 2020
TACTIC #3: Visitor Screening
Nursing homes and schools are getting some added help in keeping their residents safe thanks to thermal facial recognition cameras and touchless check-in technology.
READ MORE » RochesterFirst.com, August 2020
TACTIC #4: Wristwatch Wearables
New cellular wristwatch wearables — without too many confusing, expensive and unneeded bells and whistles — are available to connect residents directly to their families without staff assistance.
READ MORE » McKnight's Senior Living, October 2020
TACTIC #5: Telemedicine Devices
A small chain of nursing homes in West Virginia uses the Eko CORE digital stethoscope to reliably transmit sounds from the heart, lung or bowels to an iPad, that stores data in an EHR system — accessible to all caregivers.
READ MORE » McKnight's Senior Living, September 2020
Need help with technology? Get in touch.