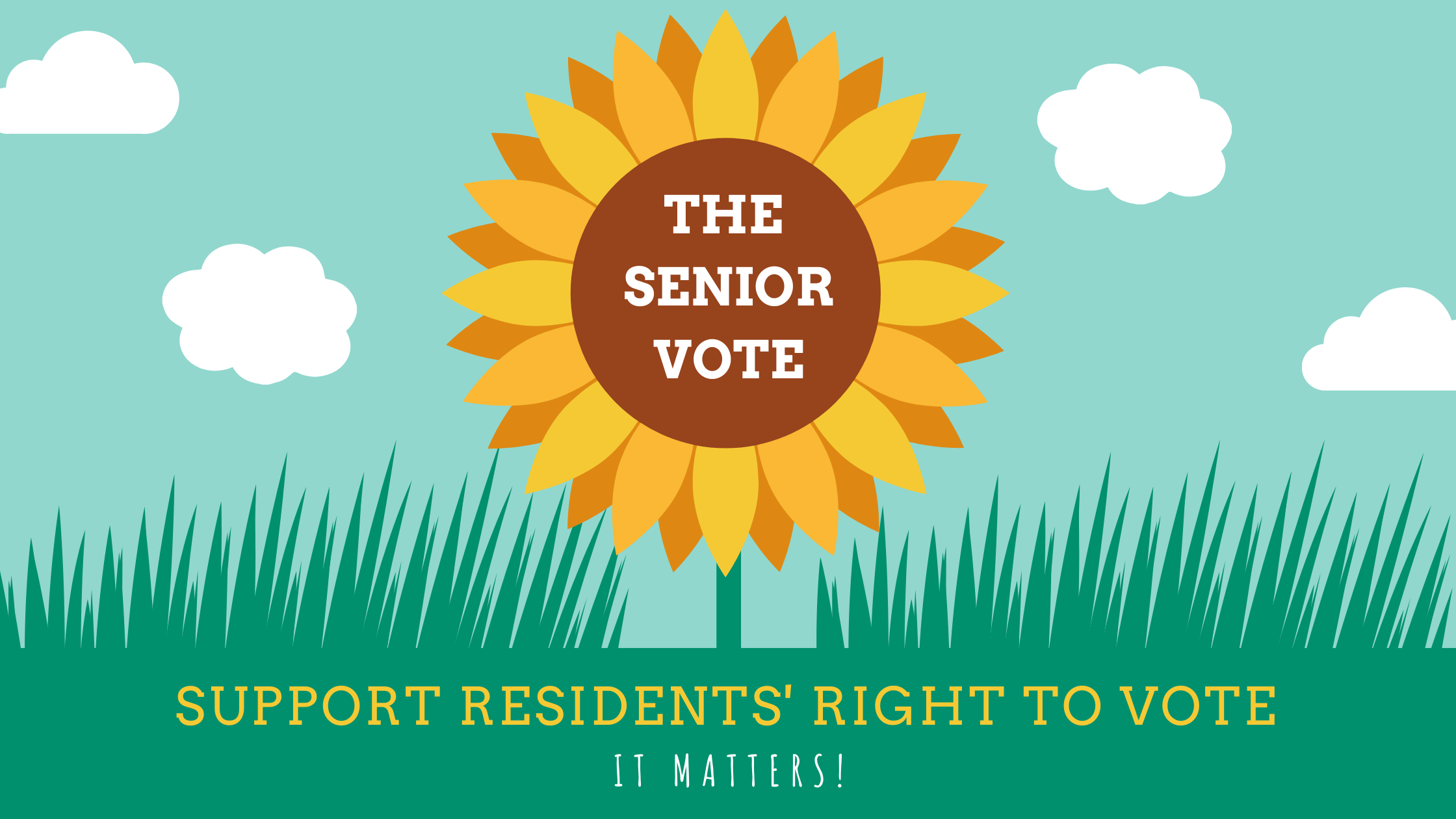 Per the CMS Memo on Resident's Right to Vote issued earlier this month, senior care providers are required to support the right of residents to vote and not impede this right in any way. Here are 5 ways to ensure you're supporting your residents' right to vote!
#1 – Assess cognitively impaired residents' capacity to vote
If a person can indicate a desire to vote, s/he can also indicate a choice on a ballot.

Remember, it is ok to assist – either yourself or by connecting them to others – but, it's not ok for anyone to make choices for them.

For more tips, see

Assisting Cognitively Impaired Individuals with Voting: A Quick Guide

(American Bar Association Commission on Law and Aging).

#2 – Make sure residents are registered
#3 – Help residents utilize absentee voting
In some states, applications for absentee voting were due 10-11 days pre-election (AZ, FL, ID, IN, KY, MD, NM, RI, TX, VA).

There is still time in many others, so check

absentee voter deadlines

for both application and submission deadlines.

Most submissions are accepted up to and including the day of the election.
#4 – Help residents track absentee votes
For many, absentee voting is new and mysterious.

You can offer residents peace of mind by helping them

track their votes

.

Options vary by state but some form of tracking is available in all 50 states and the District of Columbia.
#5 – Support safe practices for residents who still want to visit polls
While it certainly makes your job harder, residents have the right to vote at polls – even during COVID-19 and despite facility lock-downs.

Educate residents and drivers on measures to take during the outing to reduce risks – physical distancing, masks, and other infection control precautions.

Be prepared to handle the residents' return to the facility.
Need additional help?
Download our At-A-Glance Infographic to remind your staff!