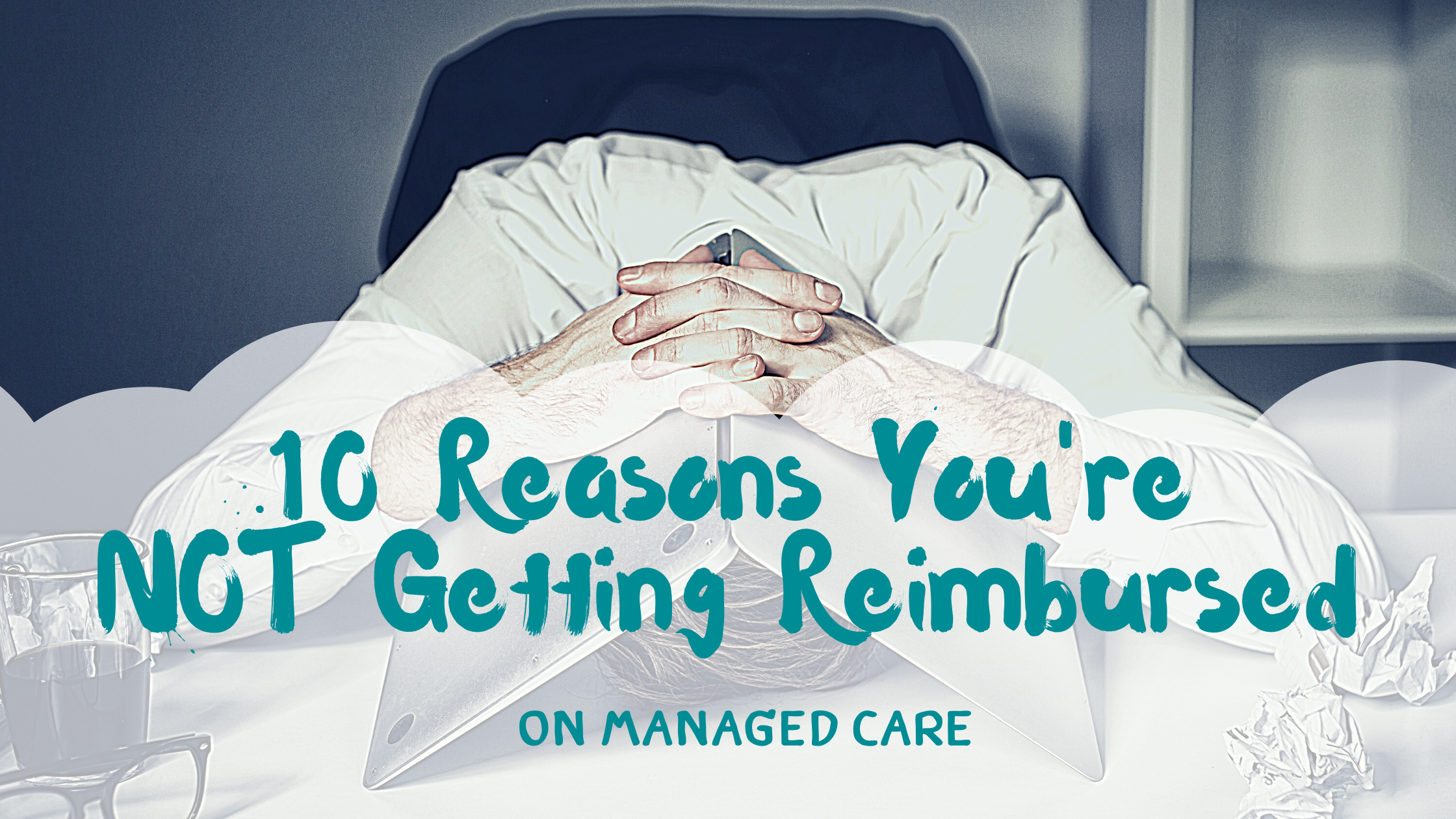 We've worked with senior care providers and experts for the last several years to identify pain points with managed care. As a result, we've uncovered 10 trends that may cause you to lose reimbursement dollars. Here they are:
Provider order includes an exclusion

Provider order includes a high-cost medication

Therapy minutes exceed the daily/weekly limit for the level assigned

Therapy minutes are below the daily/weekly limit for the level assigned

Resident's stay authorization information was not received or is missing

Resident's stay authorization is expired

Insurance verification dates/information is missing

There are gaps in the resident's insurance coverage period

The level of care is not assigned for the resident

A resident update to the payer is overdue
If these reasons are known, you may ask yourself why collecting on managing care is still an issue. The issue lies in the amount of time it takes to track each payer's contract details and map a resident's care back to each one's terms.
If you're lucky, your organization employs case managers for this. However, the reality for many senior care providers is that 'managing' managed care is an add-on responsibility to someone's already-busy schedule.
That's where technology can help. By converting your many paper contracts into an online database of requirements, and applying an alert system to track these 10 critical details, we solve two issues. We're helping you use your staff more effectively, shifting their time back to patients and we're making sure you get reimbursed.
If you'd like to hear more about how we can help you drive more revenue into your organization while using your staff's time more efficiently, get in touch about our Managed Care MASTER solution.