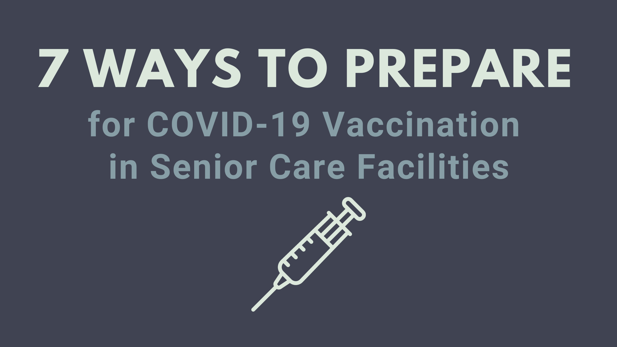 Last month, the Trump Administration announced partnerships with CVS and Walgreens to provide and administer COVID-19 vaccines to residents of long-term care facilities (LTCF) nationwide.
What you need to know:
Free of charge

Includes needles, syringes, and other necessary equipment

Available to skilled nursing facilities (SNFs), assisted-living facilities, and residential group homes.

Available to LTCF staff

Expected to take three total visits over approximately two months

Two doses are administered 28 days apart
What pharmacies will do:
Receive and manage vaccines and associated supplies (e.g., syringes, needles, and personal protective equipment).

Ensure cold chain management for vaccine.

Provide on-site administration of vaccine.

Report required vaccination data (who/what/where) to state, local, territorial, and federal public health authorities within 72 hours.
When to expect it:
As soon as late November or early December

Vaccines likely to roll out in phases, with nursing homes being second only to first responders and high-risk health care workers
What you can do to prepare:
Enroll

your facility via the National Healthcare Safety Network (NHSN) and complete the LTCF COVID-19 Module

Prepare to educate about vaccination risks and benefits

Prioritize who should get vaccines if supply is limited

Discuss mandatory vaccinations for all employees

Build a review committee for those who want to opt-out

Develop alternative policies (e.g., mandatory PPE) and enforcement plans for opt-outs

Incorporate vaccinations into new hire onboarding process
As details become known, your prep list may grow. But, at least you can check a few things off while we all anxiously await the official debut of the COVID-19 vaccine.