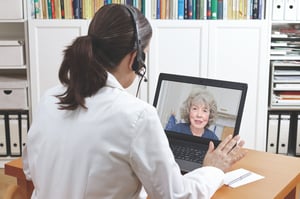 A recent article, Intermountain Healthcare expands home care services using technology, illustrates the power of technology to help patients stay more comfortable in their home surroundings, while keeping them connected with caregivers.
Intermountain Healthcare Providers is leveraging remote monitoring, telemedicine and virtual visits to provide primary care, palliative care and some traditional hospital-level services to their patients.
As providers seek to prevent or reduce readmission rates and improve quality, telehealth and remote patient monitoring are among the most approachable forms of technology to address these needs.
Learn more about our resident telehealth solution.