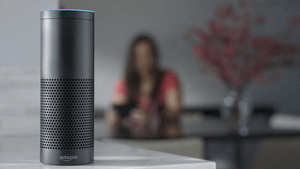 A recent Provider Magazine article, "HIPAA Remains a Concern With Rise of Voice Assistants Like Alexa," suggests healthcare organizations subject to HIPAA rules should "proceed with caution" when transmitting and receiving protected health information via voice assistants such as Alexa. It further warns that operators must know where HIPAA protected information is being sent and have trusted in partners to know whether that provider has authorization to use the information.
"There is a quagmire of what information has to be protected," stated Steven Chies, lead consultant, Care Paradigms, and president, North Cities Health Care. "Clearly, if the provider is a skilled nursing facility, then the information is bound by HIPAA and you must keep the information private and confidential."
With the HHS Office of Civil Rights increasing its focus on enforcement, providers need to take charge of privacy and security programs. Take a minute to find out where you stand with our simple 13-question quiz.
Or, if you're ready to look at HIPAA compliance strategies, request a consult with Prime Care Tech or one of our qualified partners.