To save you from reading the whole 186-page report from the Coronavirus commission for nursing homes, we've pulled out some focus areas and highlights that are most relevant to SNFs right now.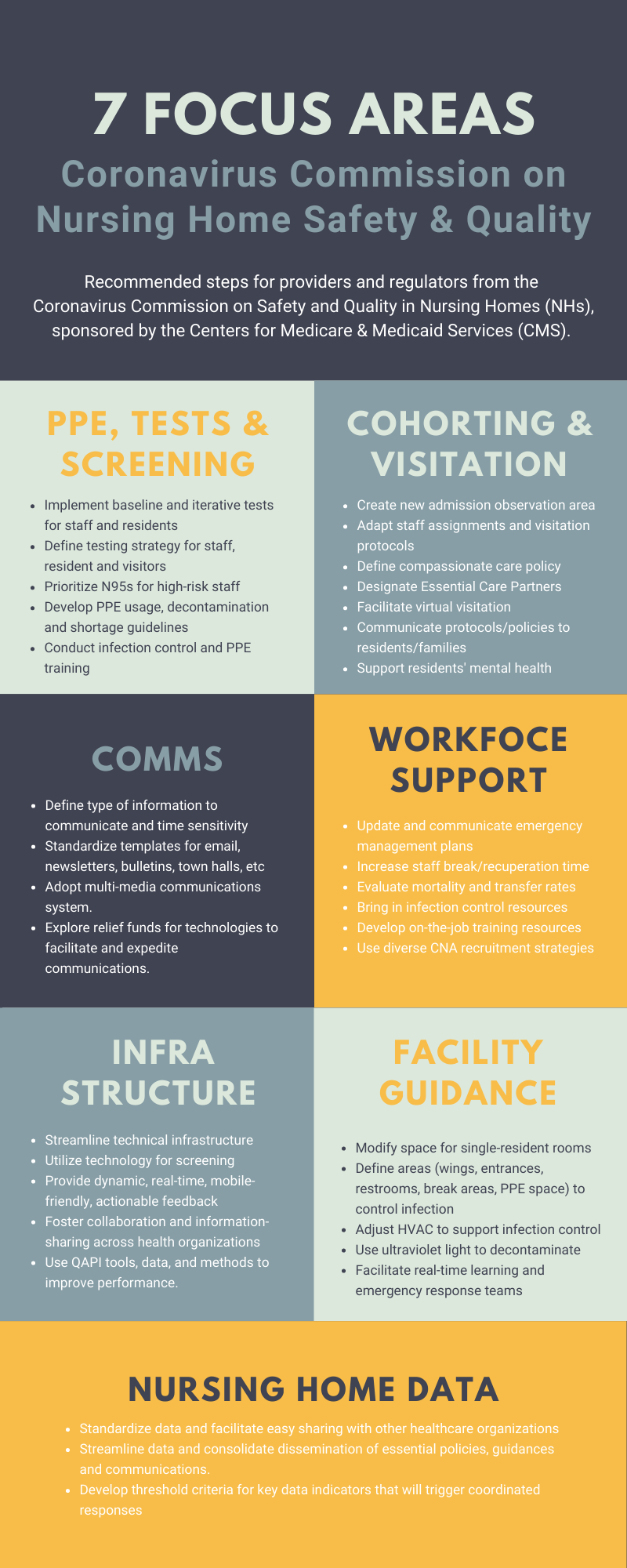 Our primeCLOUD managed IT services and data-driven apps can help you address some of these focus areas.
Get in touch to learn more!