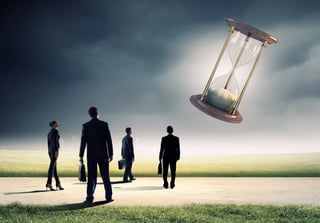 If you missed the opportunity to listen in on last week's CMS Open Door Forum, Understanding the IMPACT Act, you may be at risk of missing some key deadlines in 2016. A little background may be needed. The Improving Medicare Post-Acute Care Transformation (IMPACT) Act of 2014 requires that CMS "make interoperable (Italics added) standardized patient assessment and quality measures data, and data on resource use and other measures to allow for the exchange of data among PAC (post-acute care) and other providers to facilitate coordinated care and improved outcomes." Loosely translated, that means that the standardized assessment data generated by Long-Term Care Hospitals (LCDS), Skilled Nursing Facilities (MDS), Home Health Agencies (OASIS), and Inpatient Rehabilitation Facilities (IRF-PAI – my favorite acronym du jour) must be interoperable, that is, they must be able to talk to each other.
What's the scoop?
The presenters highlighted the need for immediate action, because of:
The lack of comparable information across PAC settings undermines the ability to evaluate and differentiate between appropriate care settings for and by individuals and their caregivers
Standardized PAC assessment data will allow for continued beneficiary access to the most appropriate setting of care
Standardized PAC assessment data allows CMS to compare quality across PAC settings
Standardized and interoperable PAC assessment data allows improvements in hospital and PAC discharge planning and the transfer of health information across the care continuum
Standardized PAC assessment data will allow for PAC payment reform (site neutral or bundled payments)
Standardized and interoperable PAC assessment data supports service delivery reform
The objective ultimately is to make care safer, reinforce person and family-centered care, promote effective communications and care coordination, promote effective prevention and treatment, promote best practices for healthy living, and make care affordable. Noble aspirations, these.
Fundamentally, the underlying principles include enabling innovation, fostering learning organizations, eliminating disparities, and strengthening infrastructure and data systems. While a couple of these principles as stated are a little vague, the last point about infrastructure and data systems is much clearer. Why? (And this is where I hear the screech of a needle slid across an LP vinyl record.) Because, you have an important reporting deadline to meet come October 1, 2016.
Here's the rub for SNFs
The IMPACT Act requires (italics added) SNFs to report standardized assessment data for the following Quality Measure Domains starting October 1, 2016:
Functional status/cognitive function
Skin integrity
Incidences of major falls
CMS cautions that these domains are not exhaustive. In other words, there is more to come. For example, medication reconciliation and communicating the existence of and providing for the transfer of health information and care preferences have a common 10/1/18 deadline.
What is CMS supposed to do with this data? Why make them interoperable, of course, by standardizing/aligning/harmonizing the data elements, linking them to health IT standards, and making them available "to the public reports mapping assessment data elements to health IT standards." (Say again?)
What's the hurry?
What are the drivers behind this? To replace fee-for-service with value-based payments with a focus on outcomes in contrast to service volume with emphasis on complex individuals who may receive care from providers across the entire care continuum.
Accomplishing this requires a change in the way providers communicate by relying on the electronic exchange of standardized and interoperable information to:
Foster effective communication between sites
Create safer transitions of care for those with the most complex issues
Improve coordination of care across all sites with a shared care plan
There is so much more the Open Door Forum presented. But critically, providers need to focus on what they must do to report standardized functional status/cognitive function, skin integrity, and incidences of major falls assessment data to CMS starting October 1, 2016. This is just the beginning. Be alert to opportunities to learn more from CMS, your national trade association, and expert bloggers.
Will you be ready? We recommend that you include this among your important 2016 initiatives.