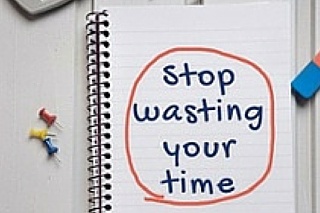 Jim Hoey, Prime Care Technologies, Inc.'s President and CEO, once responded to a question about why his company offers what it offers – cloud-based managed hosting services, business intelligence solutions, automated procurement services, talent management automation, and an LTPAC-focused claims clearinghouse. He proffered the following insight, "We listen to our customers' concerns and needs and respond with user-friendly and cost-effective cloud-based solutions." Universally, the needs are the same – to save money, increase productivity, improve the bottom line, and ensure compliance. Among the concerns expressed by billing and AR managers is the need to hit collection targets and to save time.
If you and your team are still processing claims manually, just think of the time, money, and resources wasted – not to mention the frustrations felt. Let's just take a look at the secondary co-insurance claims process for a minute. Let me quote from a recently-posted blog written for CFO's about Medicare crossover claims.
"Secondary claims, if not properly handled can slow up cash flow. 'A claim is a claim, isn't it?' Nope. 'Well, I've got the staff and I am certainly paying enough for them to process the claims. They know what they're doing.' Yes, but because of the intricacies of submitting the secondary claim after receiving payment from the primary payer, providers can and often do see a delay in payment or no payment at all. 'But why?' you may ask.
"Once Medicare pays the claim, the MAC may through a coordination of benefits agreement automatically forward the secondary claim to the secondary payer. But not in all cases. Only if the secondary payer pays a fee for such services….
"In those cases where the secondary payer does not pay the fee for Medicare to automatically forward the secondary claim, the provider's Central Billing Office or AR staff or Billers will have to identify, process, submit, monitor, and intervene as needed to collect the…payment. They can do this manually or electronically.
"Paper-based secondary claims – This process is as old as dirt. Because there are many nuances to the process and opportunities for omissions, errors, and procrastination, it creates delays. The billing department receives notices of payment from the primary payer. Then billers have to print the UB04, attach the claim level (and) related remittance advice, and mail or fax these papers to the secondary payer. The manual method usually requires a tickler file, likely an accordion file…to place copies of the submitted documents for follow-up. On the follow-up day, the biller places a call to the payer. Unfortunately, it's not unusual for the payer to not have a record of the submission. So the biller will have to resubmit the claim again and move the claim documentation further back in the accordion file.
"Oh, and here is another possible '… grant me the serenity to accept the things I cannot change…' moment. Some secondary payers require a 15-30-day waiting period before a provider can resubmit the claim…
"Because preparing, filing, and following up on secondary payer claims can engender procrastination, it's easy to lose track of (these) claims. This can result in further payment delays or no payment at all, if the submission takes place outside the allowable filing window (sometimes up to a year)."
Save time and effort, where possible, with claims automation
Where possible, "Automate. Automate. Automate." Some claims clearinghouses scrub your claims before submission (according to each payer's requirements), submits the claims, monitors the claims throughout the process, notifies you of each claim's status in real time, alerts you (when necessary) to the need for additional information, and informs you of the claims outcome (payment or denial). No more tickler files, no more lost documentation or misplaced claims, no more fruitless and frustrating follow-up phone calls, and you get timely feedback.
Think of the possibilities
The time you and your team would otherwise normally spend processing and following up with secondary co-insurance claims, you can devote to researching and collecting delinquent accounts, preparing for and appealing denied claims, and, if you are like some billers I know who wear multiple hats, you can focus on your other responsibilities. Whether you process claims at the facility or in a central billing office, automating claims processing makes "cents" for you and your company.