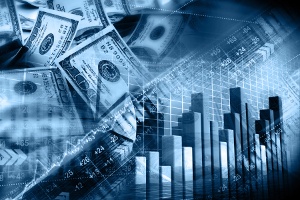 Shrinking margins
Over the years I have observed that LTPAC providers have faced and still run the risk of facing possible shrinking profit margins or, in the parlance of not-for-profit providers, surplus revenue. For the purposes of this blog posting, I'll keep things simple by referring to the bottom line as "margins"
In a report issued in 20131, from 2010 to 2012, SNF median net income declined from 1.8 percent in 2010 to 1 percent in 2012. Not only does this impact funds needed to competitively and cost-effectively operate, but also affects access to capital. Although SNFs have access to capital, they do encounter challenges other health care providers don't; specifically, the high cost of debt financing with dependence on high yield bonds and bank loans. In one instance, a large SNF provider with similar credit ratings to two acute care providers had bonds trading at 2.3 percent to 3.5 percent higher than its acute care counterparts. Experts tie this to sector-specific reimbursement models.
SNFs are heavily dependent on Medicare and Medicaid while hospitals have a more advantageous mix of commercial payers compared to Medicare and Medicaid. The biggest problem is the risk created by Medicare and Medicaid uncertainty. With greater risk comes the need for higher returns and investor caution. While investor confidence has somewhat improved, large and, especially, small providers still face a challenge. So what can providers do in today's world of potentially shrinking margins to keep their doors open and to grow their business? Collect revenue owed as soon as possible
Revenue cycle management is critical
Ok, The truism, "Cash is King," is a bit passé. But it is still true today. And the biggest challenge is converting outstanding revenue to cash quickly. Some of the essential elements to sound revenue cycle management include auditing, implementing best practices, policies, technologies, and training
Providers need to acquire the experience, expertise, and technologies either internally or by contracting with experts to focus on:
Billing and A/R management best practices
Systems auditing and problem solving
Business process analysis, development, and standardization as well as policy design
Project management
Team building
Getting results
For those providers who are struggling with implementing effective revenue cycle management, we recommend contracting with billing and A/R consultants who have the expertise and breadth of experience to implement practices and policies resulting in:
Reduced A/R,
Decreased DSO,
Lower costs, and
Helping the internal A/R team to institute effective and time-saving policies and procedures.
Consultants can either directly provide or assist in the development and implementation of time-proven systems audits and A/R reductions best practices. The benefits of these efforts are rewarding in terms of:
Discerning problems and/or needs
Identifying root causes
Proposing end-to-end solutions, and
Moving plans forward into action and successful completion.
In today's cloud computing world, technology knowledge and skills improve chances for effective revenue cycle management. Experts can recommend functional system modifications and user supporting/training in sophisticated accounting, billing, and collections applications and practices.
Undertrained staff can lead to wasted hours and needless costs. Discovering a skills set baseline through an accurate assessment of billing staff is critical and can help providers fine-tune training needs. This understanding leads to compliance thorough process training in conjunction with best practice A/R policies and procedures from admissions through to month-end closing.
Providers can reduce the risks of shrinking margins by implementing solid revenue cycle management best practices. It only makes cents
We can help you
Prime Care Technologies combines the skills and knowledge of our in-house revenue cycle management experts with our LTPAC-targeted primeCLAIMS clearinghouse to help you stand on solid fiscal ground even in times of potentially shrinking margins.
1Ref: Skilled nursing facing pinched margins http://www.healthcarefinancenews.com/news/skilled-nursing-facing-pinched-margins