Automated Job Requisitions, Recruiting, Applicant Tracking, Assessments, and OnBoarding solution

Fully automated and configurable Job Requisition to Onboarding solution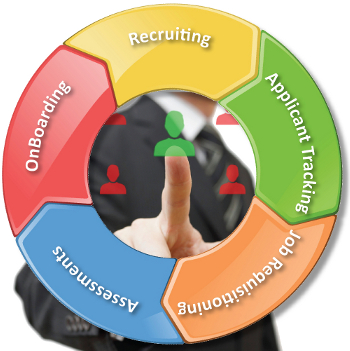 Recruiting, tracking, assessing, hiring, an onboarding are all about the BIG PICTURE, a perpetual cycle of coordinated efforts to identify the need for, find, and onboard, the kinds of people your organization requires. With BlueFinHIRE you HR team can readily do all this while complying with regulations, saving money and time, and growing your business. BlueFinHIRE is the enterprise-class, single source of integrated and configurable tools to help your team of HR professionals and managers succeed.
Job requisitions

Recruiting

Applicant tracking

Assessments

Onboarding
For more information, call
855-977-2583
, or click
here
to schedule a brief, high-level overview of this incredible recruiting, applicant tracking, and new hire management solution.